If you're seeking a faster and more efficient way to release app updates, AWS App Runner is the secret weapon you've been missing. In this blog post, we'll dive into the seamless process of leveraging AWS App Runner and Docker to achieve rapid deployment and ensure your app is always up to date.
If you haven't heard about AWS App Runner, you can learn more about it in my recent blog post.
Selecting a Source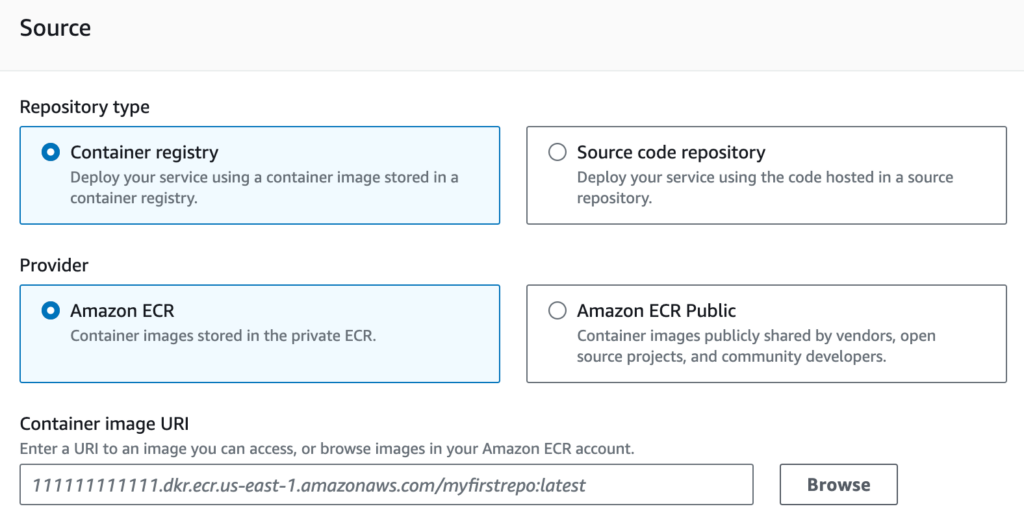 When setting up your new App Runner service, it's crucial to choose the right repository type.
Although App Runner supports pulling images from Amazon Elastic Container Registry, it currently doesn't integrate with Dockerhub, GitHub Registry, or GitLab Container Registry.
However, if you prefer deploying directly from a source code repository, you can easily utilize public and private GitHub repositories by installing the AWS Connector for GitHub app.
With this app in place, you can select the relevant repository and branch for deployment.
Read More