Warp.dev is a modern, Rust-based terminal that is reimagining the way developers interact with their command-line interfaces. This innovative tool is designed to help developers build software faster and more efficiently. With a host of unique features and capabilities, Warp is transforming the terminal experience.
Intelligent and Reliable
Warp is more than just a terminal; it's an intelligent tool that comes with knowledge-sharing capabilities, autocompletion, and fully integrated AI. This makes Warp a more intelligent terminal right out of the box. It also features Warp Drive and Warp AI, which further enhance its capabilities.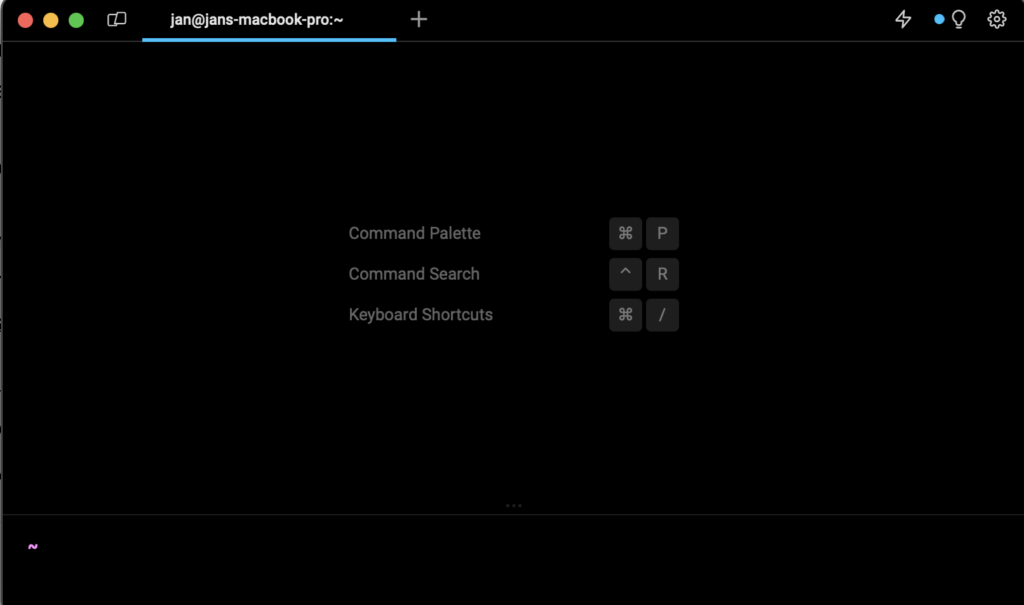 Fast and Efficient
Built with Rust and rendered with Metal, Warp is optimized for performance. It doesn't use Electron or JavaScript, which can slow down operations. This makes Warp a fast and efficient terminal that can handle your commands swiftly and effectively.
Private and Secure
Warp is designed with privacy and security in mind. It never collects your input or output data. Any data saved in the Warp Drive is encrypted at rest, ensuring that your information is always secure.
User-friendly Features
Warp's modern text input editor is more like a modern IDE with selections, cursor positioning, and completion menus. This makes writing code in your terminal a breeze. You can also navigate faster through your history, command by command, instead of scrolling through walls of text. Plus, you can copy output with just one click.
Warp also allows you to save your most commonly used workflows and execute them on demand. You can share these workflows with your team and update them in real-time. This feature can significantly enhance your team's productivity.
Warp AI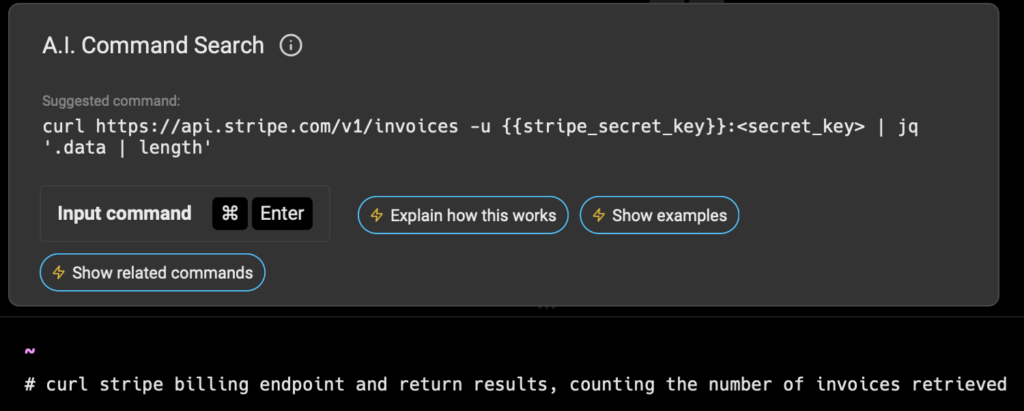 One of the standout features of Warp is its AI capabilities. Powered with OpenAI APIs, Warp AI can convert natural language into executable shell commands. This means you can ask Warp AI to debug errors, write scripts, or guide you through the next steps.
Customizable
Warp allows you to select from popular themes or create your own, making it a highly customizable terminal. This means you can tailor your terminal experience to your preferences.
Trusted by Developers Worldwide
Warp is trusted by developers around the world. Many have praised its speed, developer experience, and innovative features. Whether you're a web developer, a software engineer, or a hobbyist coder, Warp can enhance your terminal experience and help you code more efficiently. Join the Discord community.
Conclusion
Warp is a powerful, intelligent, and user-friendly terminal that is redefining the way developers interact with their command-line interfaces. With its unique features and capabilities, Warp is not just a terminal; it's a tool that can help you and your team build great software, faster. Experience the power of Warp today.
To get started with Warp, you can download it here. If you're a Windows or Linux user, you're currently out of luck but you can get notified when Warp becomes available on these platforms here.